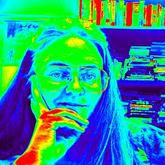 Charlotte Wellen
Educator, National Board Certified Teacher, Murray High School
Bio
I am a National Board Certified Teacher, a Practicum Supervisor for the Glasser Institute, and the Choices Teacher and English Dept. Head at Murray High School, the first Glasser Quality Public High School, which is located in Charlottesville, VA. I have been a teacher for thirty years, in Colombia, S. America, in Turkey, in Sri Lanka, in China, and here in the United States. One of my most important life goals is to support the creation of as many quality schools as I can, so students, parents, teachers and administrators everywhere can learn the skills that will lead to personal happiness.
Areas of Expertise
Choice Theory, Reality Therapy, and Lead Management, Teaching, Conference Presenter
An idea worth spreading
Public High Schools can be happy places, places that even at-risk high school students love to come to every day, places where students and teachers feel like friends and loved ones, where academic challenges are welcomed and the chance to do a true quality product is greatly valued. Public High Schools can do away with disrespect, especially the punishment of low grades. At my high school, Murray High School, it's impossible to fail. Students just keep working, with teacher support, until they figure out how to master the skills they need to do well in the world and to achieve their goals. Students who used to say, "Just give me a zero," now say, "I know I need to do this because I need to graduate, so could you help me figure it out?" We have very high test scores and an at-risk population. Choice Theory, Reality Therapy, and Lead Management work consistently to create a place where people can be happy and successful together. This can be replicated. We can help.
I'm passionate about
Teaching Choice Theory, Reality Therapy, and Lead Management! When my beloved Murray students learn they they are making the choices that will lead to their own happiness, that feels SUPERB!
Universities
Talk to me about
Everything! God, the Universe, and Everything!
People don't know I'm good at
My TED story
My students and the staff at my school, Murray High School, have developed a system of education that works extremely well, even with at-risk students. It doesn't involve punishment, yet there is an orderly, respectful environment, even among students who have had a history of violent response to frustration. It doesn't allow any grades below a B, yet students who have failed many classes, blossom academically. The school is based on the ideas of Dr. William Glasser, the psychiatrist who developed Reality Therapy and Choice Theory. I take my students around the country to teach others how to do what we do. I ask them why they want to give up their own time to travel and present about Murray. They say, "It's not fair that we are the only students who get to have a happy school where we are respected and involved in decision-making. These ideas are free and easy to implement and they would make a tremendous difference in big, unhappy schools. We want more schools to try these ideas."