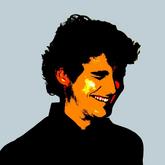 Russell Richard
Piping Stress Analyst, Piping Stress Inc.
Bio
I am displaced. I want to be a forensic engineer. I want to crawl around inside of old buildings to see how to make them strong again. I want to investigate collapsed buildings to see how they fell and make sure no one makes that mistake again. What I am is a pipe stress engineer, which is convenient, but not close to what I want to do. I will get to where I want to go, but I am not sure how long it will take to get there.
In the mean time, I swim, ride my bike, read, and tinker with my motorcycle. I also drink gratuitous amounts of tea.
In the future, I may open a coffee shop. I have some unique ideas in that direction.
Areas of Expertise
3D Drawing, Structural Engineering, Photography, Finite element analysis
An idea worth spreading
We may need a new form of currency. The internet is the first in what I predict will be a series of inventions leading to the eventual effortlessness of duplicating all creations. The recent SOPA talks have shown that we have a problem. Our current system of monetary incentive for creating new and better things falls apart when the thing you create can be duplicated with no effort. Suddenly, its much more difficult to make money by creating things.
But, this technology isn't going away, and we will only gain the ability to make more things effortlessly. Eventually, physical objects will also be duplicate-able. At some point, the acquisition of material wealth can no longer be the driving force in our lives.
I'm passionate about
Education. All things follow behind education. We do it wrong. This I know from personal experience and I want to somehow rectify this problem.
Universities
Talk to me about
Stirling engines, daguerreotyping, how science can inform morality, and what I can reasonably ask from an employer.
People don't know I'm good at
Organizing. You would never know it from any of my living spaces.
My TED story
My presentations professor, very reasonably, introduced us to TED to show us what a good presentation looks like and sounds like. She showed us Jill Bolte Taylor's Stroke of Insight. My Great Uncle recently had a stroke (non-fatal, thank God). My Grandmother, his sister, found Jill's book quite separately, and it greatly moved her. I was thrilled to be able to give the words my Grandmother had read new life by showing her Jill's talk.