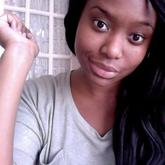 Bio
Part aesthete, part dreamer -- if I could live long enough to understand all the academic and vocational disciplines of the world I would give everything to ensure it happened. Failing that give me Keats, Wilde, Plato and a glass of white wine in soft dewy grass. If I could this would be my every day my every minute and my eternity.
Languages
Areas of Expertise
English Literature and Language, Performance, Marketing + Branding + Innovation, Creativity, Entrepeneurship
An idea worth spreading
That everybody is capable of attaining their dreams - all they need is self belief and determination.
I'm passionate about
Ideas, literature, philosophy and creativity. Homer, Plato, Oscar Wilde, Albert Camus, Yukio Mishima and more.
Universities
Talk to me about
Anything. Everything. And whatever lies in between.