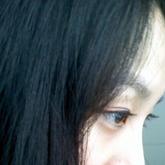 Joey Yeon-Joo Sung
Principal Researcher, Berakain, GT Education Center
An idea worth spreading
Any idea that wakes up the inner giant in children, maximize their true potential, nurture undying thirst for knowledge, relentless curiosity, and promotes preserving human empathy and conscience is an idea worth spreading.
I'm passionate about
education, GT education, creating child-centered learning environment, promoting conscience, sense of responsibility, honor, passion, and true joy in teaching
Universities
My TED story
I do not remember the first time I encountered it, but it was an instant fix. I have been hooked on it ever since and look for a source of inspiration from TED every day.