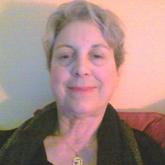 lea cox
Counseling and Consulting, Intuitive Solutions
Bio
Artist, builder and designer. Counseling and consulting.
Areas of Expertise
Finance, building and renovation, New Business develoment, Studio Arts - mixed media (Ceramics, Drawing, Painting, etc.), Life coaching, parenting coach, Holistic analysis & problem solving
I'm passionate about
Nature, organic food, arts, building, counseling,
Talk to me about
New science, environment, healthy food, future of education, new form of energy, people happiness, the art of loving, the way to compassion, the abundance theory leading to organic farming.
People don't know I'm good at
Connecting the dots to find solutions, solving problems, building and architecture, pottery, healing the soul and teaching others.
My TED story
When I found TED I watched for 3 hours...I still recommend many talks to others for many reasons. I like to spread information and knowledge to help others grow. I have an idea for a website to provide information and links to factual help. Many people are still not aware of the changes or the new discovery. We need to do a better job of spreading the ideas to those who need it the most. I am not sure I could ever talk on TED but it would be fun to participate in a live show. One day I may afford the time and money to go there. The great thing about life is we can always learn more...i need more lives to know it all it seems...the ocean holds so many secrets still.
Favorite talks