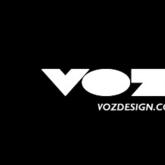 Ronald Paredes
Founder - Chief Designer at VOZ Design
Bio
Venezuelan graphic designer living and working in Nanjing - China.
Professional curious with the firm conviction that everything that crosses in front of your eyes is information that could be used for something sometime during life, so I am one of those who have boxes and stuff piled up in the corners of the house.
I will never stop enjoying a good cartoon, toys and sweets. Because I live with the feeling that I've been always late for everything I try to discover and rediscover more and faster. I refuse to get old and I don't allow myself to loose the ability of being surprised.
Areas of Expertise
Graphic Design, Art Direction & design, Art - Creativity, Creativity & Curiosity, Love and Beauty, ethics in business
An idea worth spreading
Education, ethics, common sense, social responsibility, sense of community, eradication of mediocrity and ignorance. The full sense of humanity. The ultimate complete human.
I'm passionate about
Constant discovery, beauty, aesthetics, life, design and creativity
Talk to me about
Anything that challenges my curiosity and creativity.