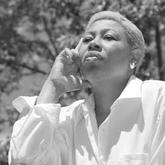 Michelle Leong Francis
Strategic HR Consultant, Org Effectiveness, TTG Group of Companies
Bio
A published writer, noteworthy keynote and entrepreneur Michelle has written for trade magazines; sales, marketing, financial services and cultural. She has been recognized for her innovative creation of Kidzpirit International Network and has been interviewed by The Canadian Sport Hall of Fame, Parent Talk TV and various colleges. Michelle is an accomplished speaker and former professor of business, marketing and not for profit fund development. Michelle has mentored students, internationally educated professionals and domestic entrepreneurs of accredited associations and shared with them her insights on success and realities of lessons learned. Michelle's achievements have been showcased by her most recent venture as Expert Professional in a higher learning video, amongst historical greats Alvin Curling former Liberal MPP and Neil Hetherington, CEO Habitat for Humanity.
Areas of Expertise
HR Coaching and Mentoring, Strategic Relationship Marketing, Financial Literacy, Cross Cultural Competency, Social Media / Social Networking Sites
An idea worth spreading
Kidzpirit International Network - The right programming, delivered through the right vehicle, at the right time, equals Kidzpiritâ"¢ Network.
Our focus is to deliver learning opportunities that build self awareness and support youth to experience first experience employment, not 'survival of the fittest' or 'no experience, no chance' barriers.
The world has changed and traditional education and school councils are no longer able to solely support it. Our kids require leadership and business programming aligned with what is needed to demonstrate their brilliance and acquire competencies to be financially independent.
I'm passionate about
Youth Development - Leadership, Finanical Literacy & Entrepreneurship
Talk to me about
Dreaming Big ... Living Bigger.
People don't know I'm good at
Being Still... okay, not good yet. More like, so-so and in-training. But, I make a mean spaghetti dish in the back woods, yes, with river water.
My TED story
http://www.youtube.com/watch?v=38-Zq5fG9b4&feature=related My big dream to attend a Ted Conference and host my own event. Share my against all odds story ... from cradle to [to be continued]