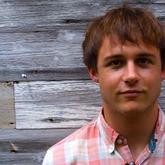 Logan Smalley
Director of TED-Ed, TED Conferences
Bio
Director of TED-Ed (ed.ted.com), TEDFellow (2009), documentarian (Darius Goes West), former teacher (Special Ed), aspiring musical saw player (as in a wood saw), and lifelong learner. One of my professional and personal goals is to learn from you. I'm in constant awe of the TED Community---the caliber of ideas you offer as individuals, and the depth and diversity of your collective expertise. This community is, has been, and always will be a primary source of ideas and inspiration as our team continues to build out the TED-Ed initiative (currently in BETA). So, please don't hesitate to reach out to us using the TED-Ed section of this site.
TED Conferences
TEDGlobal 2014, TED2014, TED Fellows Retreat 2013, TEDGlobal 2013, TEDActive 2013, TEDGlobal 2012, TEDActive 2012, TEDGlobal 2011, TED2011, TEDIndia 2009, TED2009
An idea worth spreading
Current obsession: Portfolio Assessment, not that it is a new idea, but how the internet might be used to make it more practical. If you're an expert on the matter, I'd like to pick your brain.
I'm passionate about
Ideas, Education, filmmaking, music & travel.
Universities