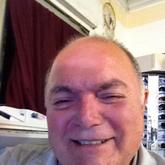 Rod Johnston
Realtor, E-pro, consultant, Knights of Columbus
Bio
Real Estate Investment Club, buying & selling residential & commercial & industrial property that has a cash flo position inany state where there is an opportunity
SpecialtiesDESIGN & ARCHITECTURE OF SMALL, MEDIUM & EXTRA LARGE FLOWER ARRANGEMENTS. TEACHING FLOWER DESIGN ON TELEVISION FOR 5 YEARS. PROCURING INCOME PRODUCING REAL ESTATE IN THE RESIDENTIAL & COMMERCIAL MARKETPLACE.
Experience
Executive Team Trainer ACN Privately Held; 1001-5000 employees; Telecommunications industry
May 2011 – Present (7 months) Irvine, CA
ACN is the worlds largest direct selling telecommunications and essential services provider in the world. ACN was founded in 1993 by four entrepreneures and is now operating in 23 countries. ACN offers essential products and services that people and businesses use every day, while offering a powerful business opportunity for entrepreneures
representative / agent United First Financial
August 2008 – Present (3 years 4 months)
SAVE 1/2 & MORE ON YOUR MORTAGE
Real Estate Consultant,REALTOR,e-PRO, #01792094 Century 21 Action! Privately Held; 10,001+ employees; Real Estate industry
2006 – Present (5 years)
# 01792094.....Real Estate consulting & sales. Long Beach, Naples, Belmont Shore, Bixby Knolls, Seal Beach, Cerritos, Cypress, Signal Hill, beach front property, apartments & four plex's, investment property
Rod has 14 recommendations (2 co-workers, 2 clients, 10 partners) including:
1st John Cross
1st Pam Summerfelt, Marketing Director, International City Escrow
Owner Park-Florist.com (Self-employed)
February 1974 – August 2009 (35 years 7 months)
NEWEST POSITION IS AT CENTURY 21 ACTION!.......LONG BEACH, CA.....REAL ESTATE AGENT & INVESTOR
Rod has 1 recommendation (1 client) including:
1st Malinda Hanania
BUS TRIPS BY ROD GOLD COAST & HOTDOGGER TOURS
December 1985 – December 1992 (7 years 1 month)
VOLUNTEER WORK , RAISING FUNDS FOR CHARITY, BRINGING BUS LOADS OF PEOPLE ON GAMBLING EXCURSIONS
TRUCK & BUS TIRE INSPECTOR GOODYEAR TIRE & RUBBER CO Public Company; 10,001+ employees; GT; Automotive industry
August 1969 – February 1974 (4 years 7 months)
END OF THE LINE INSPECTOR & QUALITY CONTROL OF THE MANUFACTURE OF COMMERCIAL BUS TIRES FOR GREYHOUND & CONTINENTAL TRAILWAYS. ALSO 18 WHEELER TRANSPORT TRUCK TIRES IN THE 20" & 22" SIZES
STOCK CLERK & COSMETIC MANAGER PAYLESS DRUG STORES
March 1968 – December 1968 (10 months)
SET UP COSMETIC DEPARTMENT IN A NEW STORE, AS WELL AS TWO OTHER DEPARTMENTS FOR THE GRAND OPENING
COOK, FOOD PREP & DELIVERY PIZZA MAN
June 1968 – October 1968 (5 months)
STOCK CLERK VONS GROCERY / SAFEWAY SUPERMARKETS
February 1966 – May 1968 (2 years 4 months)
STOCK CLERK, CHECKERS HELPER, FORKLIFT UNLOADER, DAIRY CASE & LIQUOR DEPT.
PAPERBOY Press-Telegram Privately Held; 10,001+ employees; Newspapers industry
March 1961 – September 1964 (3 years 7 months)
COLLECT CUSTOMERS MONTHLY PAYMENTS DOOR TO DOOR, MAKE A BALANCE STATEMENT EVERY MONTH FOR PAYMENT TO THE PRESS-TELEGRAM ON THE 19TH OF EACH MONTH, PROSPECT FORNEW CUSTOMERS & LEADS FOR A COMMISSION, FOLD, PACK & DELIVER NEWSPAPERS DOOR TO DOOR. MORNING ROUTE BEFORE SCHOOL & A LATE AFTERNOON ROUTE AFTER SCHOOL
Languages
Areas of Expertise
Bible Exegesis
An idea worth spreading
LET'S ALL NEVER REALLY COMPLAIN ABOUT ANYTHING,.............. LET'S ALL BE PART OF THE SOLUTION, AND NOT PART OF THE PROBLEM..........IF IT'S NOT BROKE----DON'T FIX IT.........LOVE EVERYONE ALWAYS, AS YOURSELF.....THE WORLD IS NOT OVERCROWDED, EVERYONE HERE NOW WILL BE GONE IN 120 YEARS OR LESS
I'm passionate about
GOD, LIVING...THE FUTURE...LEARNING EVERY DAY...HELPING PEOPLE
Universities
Talk to me about
Income property, residencial & commercial..IS THE BEST WAY TO GROW WEALTH FOR YOUR FUTURE...BE THE LANDLORD AND THE BANK!!!!!!!!!
●consulting offers
●new ventures
●expertise requests
●business d
People don't know I'm good at
Honors and Awards:"Flowers by Rod", cable TV show in Lakewood, Ca........for 5 years running