Nomination tips
A TED Prize winner is a rare and powerful combination: someone who knows how to capture imaginations as well as how to make a measurable impact. A TED Prize winner is a visionary and a pragmatist, a dreamer and a doer. Here, tips on what makes a TED Prize winner and how you can make the most of the nomination form.
Top tips for nominations
The nomination form is designed to gather information about the nitty gritty execution of the wish and the ways in which we might tell a truly inspiring and engaging story to the world about it.
The heart of the TED Prize is the wish. Though it's small in size, it is the most important element of your nomination. It's worth investing your time refining.
At its most basic, a wish = who + what + how = a better world. In other words, who are you going to engage on what issue and in what way for what kind of improvement?
In order to create momentum, a substantial portion of the wish should be achievable in a one-year period. However, change takes time. The TED Prize winner will be given up to three years to fully realize their project.
Please note that we weigh single nominations as heavily as multiple nominations and we strongly discourage multiple nominations. If more than five individuals nominate you in identical language, you will be disqualified, so "stacking the deck" won't work.
---
What makes a good TED Prize winner?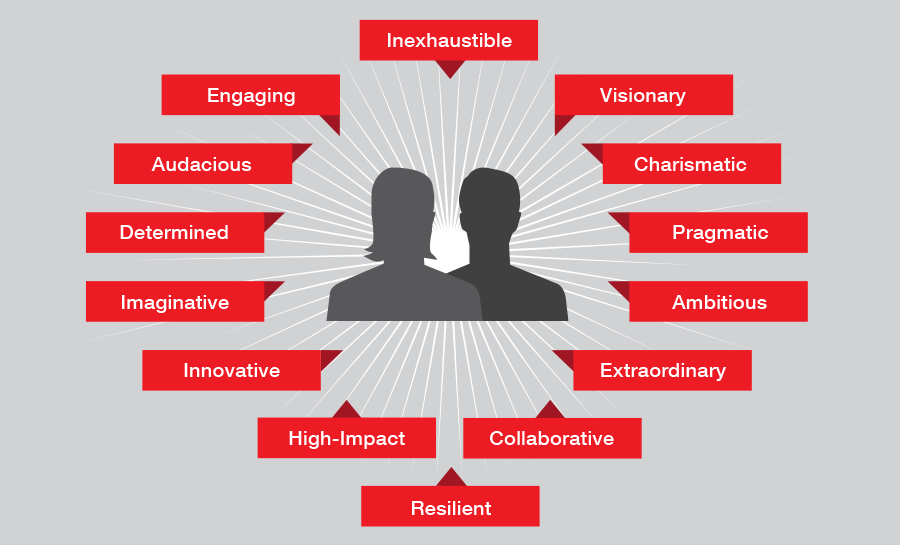 ---
Nominees should demonstrate
A distinguished track record
The ability to articulate a world-changing wish that inspires collaborative action
The vision and charisma to lead and manage others
The ability to budget a $1 million initiative and execute a multi-year project
The willingness to leverage both the TED and the TEDx community to support the wish
Anyone is eligible for nomination, including TED Fellows, speakers and community members.
---
Questions to ask yourself
Here are some questions to consider as you look over the wish that you've composed:
Do the content and language both capture the imagination?
Have I written this in the most accessible, fresh way possible? (Jargon kills a good wish.)
Is there an opportunity to include an image, a target number, or some other element that might make the wish even more real?
Is it clear what the big win would be at the end of 1-3 years?
Is there a clear invitation to people to get involved?
Would someone be able to recall at least some of this wish a week after reading it?
---
How to write a great wish
Here's an example of a dull, though worthy, wish:
I wish to save marine animals through communications strategies and public awareness campaigns.
And here's an example of a great wish:
I wish you would use all means at your disposal — films! expeditions! the web! new submarines! — to create a campaign to ignite public support for a global network of marine protected areas, Hope Spots large enough to save and restore the blue heart of the planet. —Sylvia Earle
The former uses jargon and doesn't ask the reader for buy-in. The latter shows a genuine enthusiasm and engagement, and uses fresh, image-rich language to draw the reader in.
If you are nominating someone else, you might want to approach the nominee about a possible draft wish. If no wish is included, but the nominee is strong, the TED Prize team will reach out to them as we winnow the list down.
---
A final tip
In the age of Google, we can easily find out what the rest of the world already knows about you. Your nomination should give us insights into the un-Google-able: What gets you out of bed in the morning, who you work with and are most inspired by, what you dream for the world. This is the stuff that makes your nomination stand apart from others. This is what makes you not just a great person doing great things (thank goodness, there are so many of you!), but a TED Prize contender.
Good luck!