The recruitment of sponsors is a challenge for many organizers. Generally, when approaching a potential sponsor, you'll need to explain what a TEDx event is, excite them about the opportunity, and convince them it's worth their while. See section TED's approach to sponsorship for recommendations. Additionally, we've provided a couple of tools to make this process go smoother.


Sponsorship slide presentation
TED has created a slide presentation, designed to present to potential sponsors, that you are free to use (or draw on) when approaching potential sponsors. For a copy of the deck, check the email we sent when we approved your event, or visit the TEDx Wiki.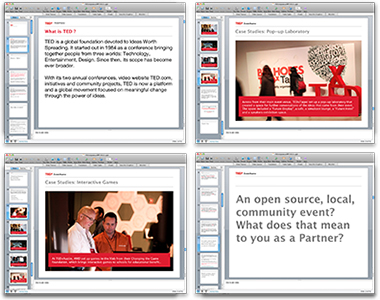 Sample letter to potential sponsors
Sponsor rules
A number of rules apply to events with sponsors. Read the rules before you approach any potential sponsors.
Key Resources