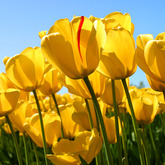 human,
TEDCRED 50+
This conversation is closed. Start a new conversation
or join one »
The Impact of 'Aging'!
Open to ALL ages, as we are aging from the moment we are born!

Please share your emotions and views of the aging process ... relate it back to family members or movie stars ... just connect with how aging impacts on you personally?

The physical mental emotional and psychosocial implications ... from grey hair and wrinkles; to illnesses such as cancer or Alzheimer's; to loss of career and income ....

Does it bring up fear, panic, insecurities or excitement?

What are some the challenges and the pluses as we age [mature]?
Closing Statement from Kate Blake
Thanks everyone for your contributions, and especially to TED for the forum.

Cheyenne if you truly have patience then all this will come in its own time ... it's exciting to see how it unfolds!

In summary we all, those of us who admit our aging process, are comfortable and find plenty of positives in this part of life. Just go with the flow and it can be a truly wondrous life!