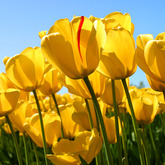 human,
TEDCRED 50+
This conversation is closed. Start a new conversation
or join one »
Effective Communication Skills ... to avoid conflict at every level!
Such skills are essential for personal, work, right up to international relationships.

For me these would include:

> sincere, clear and concise but kind words – written and spoken;

>active listening, as in actually hearing what others say and clarifying to be very sure;

>ability to negotiate win-win outcomes for all, this often means a degree of 'compromise' for all parties;

>ability to reason logically, to collaborate and network with others


I believe that lack of such skills can complicate and often are responsible for conflict from arguments and divorce right up to wars.


# Do you agree?

# What does 'effective communication' mean to you?

# What lies do you readily tell or believe in?

# Share a situation where lies or ineffective skills caused you grief?

For a man who knows a lot about 'communication' and his personal presentations are very powerful ... http://www.peaseinternational.com/
Closing Statement from Kate Blake
Much thanks everyone for some great input! Seems we all agree that communication is a most important skill and there are quite a few worthwhile suggestions in here for others to ponder.

Thanks TED once again for the forum to discuss our ideas!