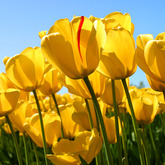 human,
TEDCRED 50+
This conversation is closed. Start a new conversation
or join one »
Can You Control Your Mind? or do you discipline your mind?
EDITED: A lady recently asserted that our world is a 'mess'; economically, environmentally, socially, politically, in conflict interpersonally up to internationally; because this reflected the state of the minds of those in power. [Discussion suggests its our 'collective' confused minds that have created this MESS!]

She claimed that their minds, jump all over the place, too busy, tense and agitated. Their thoughts, she said, were distracted, noisy, confused, scattered and often fearful.

Her claim was that if they would take the time to cease their mental chatter occasionally then they would be better able to stay focused and clear. That their thought patterns would become more calm, flexible and compliant.


This lead me to wonder ...

do you discipline your mind?

can you quiet the mental chatter?

Maintain clear and focussed thoughts?

How do you personally do that? Please give some references?

[Discussion has said we should learn to 'discipline' our minds; two say it's very easy to learn, like driving a car; the majority feel it's difficult to maintain the discipline considering our busy lives ...]

what do you think?
Closing Statement from Kate Blake
Great discussion, thanks to all those who joined in, and to TED for the forum.

The conclusion would be that we all seem to have scattered busy minds and it is strongly recommended by those who participated that we should indeed give high priority to learning to discipline our minds! Quieten our chaotic thoughts, with meditation being the main tool suggested. There are links and books and other methods recommended below and it is good reading ... enjoy!

Are you up for the challenge?