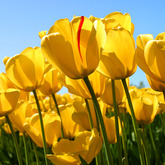 human,
TEDCRED 50+
This conversation is closed. Start a new conversation
or join one »
Amusing Personal Antidotes
Whether we are 12 or 120 years of age we all have some funny or philosophical 'stories' from life so far. A fun way to learn and grow by sharing personal antidotes.

Fancy yourself as a comedian, story teller, fiction writer, poet or just write simply – please share?

Challenge is to keep it within one TED post please?
Closing Statement from Kate Blake
Much thanks Salim and Debra for joining me in this 'choice' conversation. Quality makes up for quantity!

... surprised more didn't have a 'story' to tell ... maybe they were just shy?