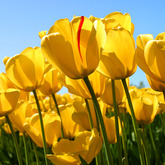 human,
TEDCRED 50+
This conversation is closed. Start a new conversation
or join one »
CIA has Severally Compromised the Eradication of Polio with their Actions.
CIA knowingly used a 'fake' polio eradication program to access and test DNA to ensure that Bin Laden's family were in that Pakistan village before execution of their assault.

ALL terrorists and criminally minded people will be aware of this, so why would they ever allow their family members to get involved with this NGO, legitimate or fake?

Thus this one act has compromised the health and well-being of all children world wide because CIA used a worthy cause as a 'front' for their own ends.

Should they be held accountable for such 'ruses' which impact world wide?
Closing Statement from Kate Blake
Much thanks Salim and Jawahir for joining me here!

Seems the CIA are a law unto themselves in many ways, and people are reluctant to discuss that?!
That speaks volumes to me ....

They can 'spoil' NGO's by using them for their own purposes;
start wars by training and supplying groups eg Taliban is just one!;
use food supply and aid to control others ...
AND people are very fearful of them???

Let's Pray that the Polio eradication does succeed, although I doubt that now with these games being played!
Are you sure your donations go to the NGO's ?