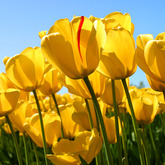 human,
TEDCRED 50+
This conversation is closed. Start a new conversation
or join one »
Random Acts of Kindness, done any lately?
Share what you did, or an exciting one you have done previously?

or one that you aspire to do soon?

or one somebody else did that impressed you?
Closing Statement from Kate Blake
Much thanks to all those who participated and those who read!

We came up with kind acts from opening doors; relinquishing our place in a bank queue; giving professional guidance; defending those under social attack; being careful and courteous to pedestrians and cyclists; and giving coins for public transport ... am sure that TEDsters do these later two regularly!

Scott and Jimmy argued eloquently that pre-meditated acts of kindness were greater/better and they cited
http://www.abc.net.au/news/2011-07-19/general-ahmed-speaks-to-abc/2799780
as there example - which sadly bought this particular NGO to my attention just as I read about the Pakistanis complaining about this particular program being used by US military to obtain and test DNA to ensure Bin Laden's family were in that village before their assassination!

This NGO's mission statement to eradicate polio totally is now jeopardised because it was USED for military purposes!
http://www.ted.com/conversations/4378/polio_eradication_jeopardised.html

... is this kindness?