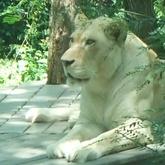 TEDCRED 10+
This conversation is closed.
Can a return to intensive memory training help our cultures and perhaps help us survive as a species?
Until the advent of printing presses that eventually made books common and affordable, students were rigorously trained in mnemonics that forced them to build massive visual "memory palaces" in their brains. This training made their brains physically different from ours today, and since mnemonics involves the pattern seeing, puzzle-solving right brain more than the linear, abstract and sequential left hemisphere, I submit that their brains were probably superior to our modern brains.

Babies are born with 40% more brain neurons than we adults have, but they vanish by about age 4. Most brain scientists feel that these are just "extra" neurons we don't need. But is that really the case? The babies of hunter gatherers were constantly on the move with their mothers, and their brains were certainly more active and engaged than those of modern "bored out of their gourd" crib-bound babies, one would think.

As those well-stimulated traveling young brains grew, they absorbed/learned multiple languages and dialects, as well. The most successful and long-lived among our ancestors had to have excellent memories, while we mentally lazy moderns let external data banks do the "heavy lifting" for us... And looking at our world today, is that a good thing?

None of these great teachers wrote their teachings down: Aristotle, Confucius, The Buddha, Jesus, and the Prophet Mohammad. They also told their acolytes not to write anything down, because they wanted them to employ their full brain capacities as well as actually embody their teachers' mannerisms and integrity as well as their words, in face-to-face oral teachings to following generations.

Your thoughts on this, my dear TEDsters?