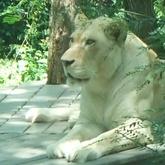 TEDCRED 10+
This conversation is closed.
The Crown of Creation/Crown of Evolution just doesn't seem to fit our heads. Are we human or are we apes?
Carl Linnaeus, Father of Taxonomy, freely admitted that his creation of the genus Homo, with us as its only member, was a fraud in this 1747 letter to his colleague Johann Georg Gmelin:

"I seek from you and from the whole world a generic difference between man and simian that [follows] from the principles of Natural History. I absolutely know of none. If only someone might tell me a single one! If I would have called man a simian or vice versa, I would have brought together all the theologians against me. Perhaps I ought to have by virtue of the law of the discipline."

Forty years of study have convinced me that our brains are maladaptive. They are too big for us to handle and too susceptible to destructive epigenetic/environmental influences that can radically alter the physiology of our brain and our behavior as a result. The great Spaghetti Western philosopher Clint Eastwood once said, "A man's gotta know his limitations." I suggest that we learn our limits pronto, because the Doomsday Clock is ticking faster and faster because of our self-flattering folly that makes us imagine we are actually masters of our planet.

The tried and true Systems Theory posits that the only thing that defines anything is that thing's interactions with other things. Our egos alone ripped us away from our ape family so we stand alone, morally naked and shivering amid the wreckage our egos and greed have wrought upon our Beautiful Blue Planet. I believe that if we admit to and fully embrace our "apeness," resuming our place in the animal kingdom, rather than hovering above it philosophically, we may stand a chance of survival.


Homo sapiens or Pan sui fallenda – Self deceiving ape. Which are we, my dear TEDsters?