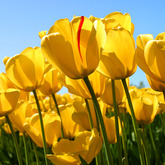 human,
TEDCRED 50+
This conversation is closed. Start a new conversation
or join one »
Divorce should be cheap and accessible.
Please remember that this is a DEBATE topic and agree or disagree?

Would appreciate your opinions, personal stories or expression of the tough emotions that this one brings up?

Dr Bruce Fishers 'Rebuilding' is the most useful tool to work through those emotions and climb the mountain of despair in order to gain the freedom of choice.  Choice to risk vulnerability again in other relationships.
Closing Statement from Kate Blake
Thanks heaps to everyone who contributed!  As I thought TEDsters do reflect a good cross section of society and the responses below demonstrate that.  Thanks TED for the forum.

Points raised; lawyers make huge profit from it; it should be cheap and accessible; it should be difficult so that couples work at their relationship; most people agreed that it should happen if the relationship is abusive. 

 The impact on children was discussed some saying its better to sever an unhappy relationship as this would impact on children.  Others felt the marriage should be worked on so the children didn't have to suffer the divorce/separation process. Plus some discussion on children divorcing their parents in abusive situations.

Mediation was suggested for this process as a healthier alternative to the expensive court process to divide property and resolve child access issues.  For those with several divorces ... Suggestion was that they try affairs rather than remarry or to undertake therapy or a specialist group to resolve issues, grow and learn.

This conversation ran in tandem with another I started on "Marriage is .....", link is posted below.  Both these arose from my concern that people make more informed choices about marriage or divorce by knowing about the for and against. 

 There is no black or white solutions only grey areas that impact on both families, neighbors, colleagues, etc. One suggestion was that heartache and legal tangles could be avoided by signing agreed contracts at the time of marriage.  Or to undertake quality premarital counseling, this usually covers issues such as religion, politics, finances, child rearing, etc so that expectations are more grounded.

Nothing is ideal and we were blessed with mature examples of those who divorced quickly and painlessly.

http://www.ted.com/conversations/17238/marriage_is.html