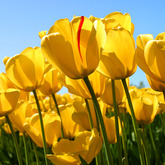 human,
TEDCRED 50+
This conversation is closed. Start a new conversation
or join one »
Attitudes; share some worthy ideas of how we can change them?
We have healthy, unhealthy and harmful attitudes which are generally learnt from our parents/family, society, media, education, etc.

Good to know our healthy ones such as kindness, care, sharing, gratitude, patience, focus, etc so that we can build on these.

Also very useful to know our unhealthy ones and work towards improving and changing them.

Our harmful ones usually arise when we dwell on our unhealthy ones and allow them to consume us.  Eventually this will lead to acting them out in ways that harms ourself and others.

In another conversation someone spoke of a man who slapped and racially abused a toddler!  Some thought it unfair that this action - charges have been laid - should impacted on the mans employment.  His employer sacked him.

A good illustration of how we can eventually act out our prejudices, often suppressed so that once they surface it can be like a volcanic eruption.  We've all had this experience.

Am looking for a brainstorm about ideas of how you or others have changed your unhealthy or harmful attitudes?  

Any links would be helpful also?  Thanks for contributing.