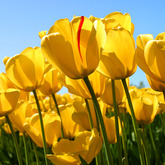 human,
TEDCRED 50+
This conversation is closed. Start a new conversation
or join one »
Happiness?
If we could accumulate happiness like TEDcred points or other credentials what would you do to ensure your happiness?

Please share all your ideas for accumulating happiness?
What puts a smile on your dial?

Whether large or small please share every little thing you can think of so others, especially those who struggle with darker thoughts, can keep a check list of new ideas to spread happiness in our own and others lives!
Closing Statement from Kate Blake
Here is a really broad eclectic collection of ideas for happiness, I would strongly urge everyone to read this?

From baking with Mom, appreciating joyful moments, to setting a daily intention to be happy, to understanding that it is our own perception, that nobody but ourselves are responsible for our happiness - in that it comes from our own internal attitude, not others or external objects. That appreciation and gratitude are paramount to stimulating our healthy happiness!

Much thanks to TED and all who participated! This was definitely a very joyful and inspiring conversation to have.

May many others benefit from reading your contributions for many years to come!