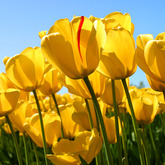 human,
TEDCRED 50+
This conversation is closed. Start a new conversation
or join one »
Holidays: do you relax or get active?
What does a holiday, a vacation, mean to you?

Do you spend it climbing mountains, seeking an adrenalin rush, relaxing with a good book, exploring new places, visit the same place each year, doing jobs around the house, visiting friends or relatives?

Even when retired we all need a holiday - how do you spend yours?

I can't recall any Talks about having time out, if you know of any then please share them here?
Closing Statement from Kate Blake
Only a few dear TEDdies joined in but what a vast variety of 'ideas' we had about what "holidays" meant for us!

Well worth a read to get some hints and humour ... Much thanks everyone.