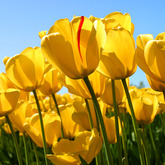 human,
TEDCRED 50+
This conversation is closed. Start a new conversation
or join one »
Which Song brings back special memories for you?
Which song and what version of that particular song?
Please share as much of your special memory as you dare?
Mention multiple songs and the memories they invoke if you wish.

Or if you'd like to generalise out, share what impact music has had on your life?
Do you play, is it a passion, do you relax with it, clean to it, collect it .....
Closing Statement from Kate Blake
What an amazing eclectic collection of songs! I urge everyone to click on any of the links below and enjoy a vast variety of other peoples special memories.

Much thanks to all who participated, those who have read and listened - this was a very joyful conversation!

Also thanks to TED for providing the forum and allowing this collection to happen.