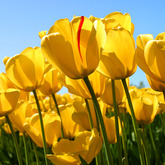 human,
TEDCRED 50+
This conversation is closed. Start a new conversation
or join one »
Australia should have a new flag!
As Australia Day looms this issue often comes up for debate also.

Now some, like me, are of English heritage but most are not. We are a very multi-cultural nation and to keep this out-dated flag seems like it is part of our inability to become independent from Britain.

And, yes I am fully aware that our defence personal (thank you for your service) moan each time this is discussed But fact is how do we recognise the original land-owners?

How do we complete our separation from those that not only left us long ago but caused much damage while they were here?

How do we become of age?

For too many years I have advocated we should replace the union jack (British flag) with the Indigenous flag. So keep the Southern Cross and just change that top left hand corner.

Would appreciate your suggestions for a new flag? And any angst you may experience if this/any change were to happen to our flag?

How do we generate National pride as an independent nation and cut unhealthy ties to the Brits?
Closing Statement from Kate Blake
Very interesting discussion thanks folks! Although a few voiced concern the majority understood and agreed that a change is needed. They convinced me that a more neutral flag would be preferred.

And our Olympic colours came up trumps - so it should be gold and green! And by a huge majority people are keen to have a kangaroo - the suggestion range from a joey to a boxer. As the instigator of this debate I prefer a kangaroo with a joey in her pouch to remind us that we need to continue nurturing all those migrants and refugees that make our nation so great. Would have liked some Indigenous input but know that they are also fond of kangaroos, yum!

TED thanks once again for the forum to ponder these issues.