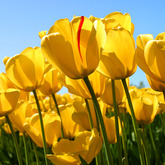 human,
TEDCRED 50+
This conversation is closed. Start a new conversation
or join one »
Australia should become a Republic?
For those with scant knowledge of Australian history and politics, tomorrow is what the 'settlers' call Australia Day where we actually celebrate England's invasion of Indigenous Australia. Where they genocided many, wiped out many aspects of culture and languages of the native Australians who had been here for centuries.

And this day often raises this debate. As an English colony we were, and still are, governed by English law eg Kerr's sacking of Whitlam. British law is deferred to when Australian law doesn't give people want they want.

ALthough Brits have joined the European Economy and severed most ties with us, Australians still defer to the English royalty, consatnly in our news, and their way of life.

When will we ever 'come of age' to ween our independence from this colonial overlord? What will it take for this nation to realise that we can and should stand on our two feet without deferring to any other nation?

Our flag is also another hot issue but I will open another debate for it as I think the two are similar but quite searate issues.
Closing Statement from Kate Blake
Thanks for a good debate!

A couple of people are reluctant to cut the umbilical cord. Two of us agree a constitutional change is needed. A couple of US citizens seem concerned we might become more like them if we make such a change. Whilst there is further comment on this topic under my debate 'Australia should have a new Flag' that ran at the same time.

I highlighted the need to address the very insidious and subtle racism and sexism that flourishes in Aus. We have become masters at avoiding the issue or dealing with our shortcomings in a constructive manner. Would still greatly appreciate anyone's input on how to do this, other than becoming a republic and changing our flag in an endeavour to recognise and respect the input of others ...

Much thanks TED.