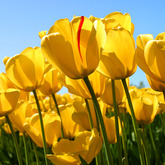 human,
TEDCRED 50+
This conversation is closed. Start a new conversation
or join one »
Integrity: what does it mean to you?
Dictionary meanings are very limited and not always relevant to our personal situations. I would like to hear what 'integrity' means to/for you.

And please give any examples that come to mind to illustrate your point?
Closing Statement from Kate Blake
The words that kept coming up are honesty, trust, reliable; that 'integrity' is a core characteristic of an ethical person.

We seem in agreeance that it's a very positive quality that we admire in others and strive to achieve ourselves.

Much thanks to all those who participated, those slient readers and especially TED for providing the forum!