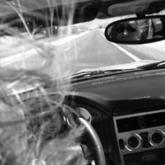 Phoenix, AZ
United States
This conversation is closed.
How can we help companies hire more people over the age of 50?
Age discrimination, while illegal, is very much practiced in the United States. Companies appear to believe that younger workers are more productive because they use technology more effectively. I believe that a person's age does not determine whether or not they are technologically literate. Among all age groups, there are early adopters of technology and there are people who are averse to technology. We need to help corporations harness the experience of older workers while still encouraging all workers to become more technologically literate.