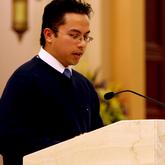 FreeLance Project Manager / Organisational Coach, Project Management
This conversation is closed.
What are the top 3 most meaningful and inspiring movies you have ever seen?
Tell us why you like your top 3 movies to inspire others to watch it as well.
Closing Statement from Noel Oco
Thank you for the comments.