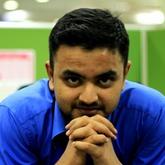 Gurgaon, Haryana, India
India
Business Process Reengineering Consultant, Alcatel Lucent
This conversation is closed.
Schrödinger's Cat: Quantum Superposition and Collapse of the Wave Function
What is Quantum Mechanics? Why does superposition exist in nature? How does the wave function collapse and lead to a simplified and reduced classical result? How do we see the effects of Schrödinger's Cat in our daily lives?