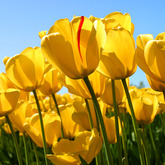 human,
TEDCRED 50+
This conversation is closed. Start a new conversation
or join one »
Please share a message you would like to send someone – dead or alive, known or unknown? message in a cyber-bottle so to speak.
I think we often have some burning message we need to share but do not always have a direct connection to the person/govt/org it is meant for.

So please share your message - long or short - and as many as you wish?

Am guessing there may be some very worthwhile lessons to be had from such sharing.
Closing Statement from Kate Blake
The meeting of similar minds made this a small but very warm circle of friendship at a time when I really appreciated it.

Thank you all who participated or read this, and to TED for providing the forum!