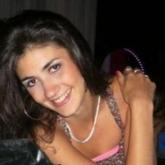 Account Assitant, Personally PR
This conversation is closed.
¿Quiénes van al TEDxSummit?
Argentinos o todos aquellos que hablen español que vayan al TEDxSummit?
Also english speakers who are going to go to the TEDxSummit!
Consejos?
Qué llevar? Qué hacer y qué no?
Y todo lo que quieran aportar para hacer de este viaje, una experiencia enriquecedora para todos.
Gracias!