TEDWomen

TEDWomen is a three-day conference about the power of women and girls to be creators and change-makers. The program of speakers, workshops, events — and daring discussions — has sparked some of TED's most iconic moments yet.
About TEDWomen
TEDWomen brings together a global community of women and men interested in exploring how change begins: with innovative thinkers who catalyze ideas toward action. Over the past few years, TEDWomen and TEDxWomen have launched some powerful ideas into the world.
Most recently, at TEDWomen 2015, more than 40 speakers offered up fresh insights and perspectives around the theme "Momentum". Nearly 240 TEDx events in 68 countries took part, sharing the TEDWomen 2015 livestream while also presenting local speakers tackling the conference theme. The result: A truly global conversation — from San Francisco to São Paulo to Seoul — celebrating movers and makers; designers and do-ers; local problem-solvers and global leaders.
TEDWomen 2016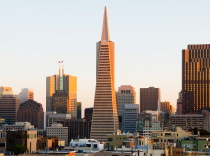 Join us for TEDWomen 2016 on October 26–28, 2016, in San Francisco, where we'll explore how time and attention shape our lives. It's About Time...
Sold out
Learn more
---
Two great ways to get involved
Submit a personal video tackling one of the following questions: "It's about time to/for…" OR "If I had more time I would…" more details here.
Participate in the premiere of the first global Girls Bill of Rights! We'll be sharing with the world a universal way to recognize basic rights for girls everywhere. Record yourself or your team/team member reading out the lines of the global Girls Bill of Rights. We'll include it in a video that celebrates the power of girls and women. More details about submitting can be found here.
---
Other ways to participate
Host a TEDxWomen event: Apply to host a TEDxWomen event in your community or your school. You can share the TEDWomen livestream -- and even invite local speakers! Read the TEDx rules and guidelines
Sign up for TEDWomen news - for TEDWomen 2016 and future events
---
Past TEDWomen events
---
TEDWomen photo highlights